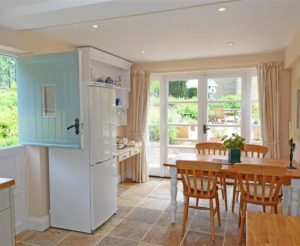 Short Let Space has over 100 properties in and near Oxford, with a range of holiday cottages, apartments, houses and serviced apartments.  These are ideal for families or group travellers, and offer exellent value for money.  We are working to set up courtesy bookings but we haven't reached an agreement yet, and they do tend to sell quickly: if you plan to come to FLoC, we recommend looking here straight away!
Rooms: Everything from 1-2 bedrooms to properties that sleep 8 or more.
Price: Best value if you stay for 5 days or longer, can be as low as £350 for a full week.
Location:  All across Oxford and the surrounding area.  Properties with keywords like Jericho, Summertown, Woodstock Road or Banbury Road will have the best accessibility for FLoC (some properties are within easy walking distance).
Book via: www.shortletspace.co.uk for listings for all their properties (note the tabs at the top for Short Lets and Serviced Apartments).
Note: Google Maps has excellent coverage of Oxford public transportation, walking and cycle routes.  Type your property's location in the empty line in the blue box here to work out your commute to FLoC.